September 3rd, 2010
My iPhone thinks it knows me. It tries to fill in the gaps for me when I'm writing a text or an email, usually it's utterly unsuccessful, sometimes it's downright bizarre. For example, the other day I tried to type 'barbecue', it changed it to 'Barcelona' – which would have made perfect sense if I were trying to ask The Husband if he needed any supplies for the weekend Barcelona. Or maybe the time it changed 'patio' to 'pompadour', so when The Husband went looking for me, he knew to go straight to the pompadour. Great, thanks iPhone.
It reminds me a bit of the old days with Tivo when it would try to predict what I wanted to watch based on other things I had taped. The end result being that I returned home from work to find it had recorded eighteen hours of Who's the Boss reruns on the TVLand channel. And it's not like I could get into Tivo's head and ask it why it thought I needed that much Tony Danza, so I found myself scouring my choices, asking why? Why did it think I liked this? What did I do wrong? I still don't know, and instead of trying to solve the problem, I dumped Tivo and shacked up with DVR.
But it's made me think about some tech inventions that would be utterly invaluable. I fancy myself an amateur inventor, The Husband has absolutely no faith in my inventions but someday I will prove him wrong. Some of my brilliant ideas have already been lifted and marketed by other punks, pffttt… Like my idea for The Feminine Funnel. It's pretty much what it sounds like – I was thinking 'what would be better than being able to stand up when you pee?' Answer: 'Nothing.' So, I came up the idea to use those funnels you use to pour oil into the car, except make them in appealingly bright colors! Tada! Brilliance.
But then, of course, this invention already exists…it's called Urinelle, the urinal for women. Pfftt…I think The Feminine Funnel has a much more melodic ring to it.
But toilet items aside, I have some new inventions for the tech age, problem being that I can't make them so I need some tech savvy individual to partner up with me and do all the heavy lifting. Oh, and by 'partner' I mean 70/30 – I'm the 70.
Here they are:
1. The Internal Song Combuster: Ever had a song stuck in your head? Don't know all the lyrics? Can't really sing? Have no way of playing the song so you just keep humming the same few bars over and over and over….until you feel like Jack Nicholson sitting at the bar at the Overlook Hotel? I'm right there, right now. My song demon is 'Don't Rain On My Parade' Yes, I'm being haunted by Barbara Streisand.
My invention would be an ipod like device you hook up to your temple and it automatically plays the song that's stuck in your head out loud for the world to hear. I'm not sure what the purpose of this device would be, except to be able to mock your friends and family, and maybe to show the world your inner Broadway diva…. But I'm not too worried about that, the marketing and promotion would be your department 30% partner.
2. The Bullshitometer: Remember on Star Trek how they had that device where the aliens spoke into the magical box and it automatically translated their alien language into English? Thereby eliminating the need to ever learn a foreign and/or alien language? Yep, that was awesome.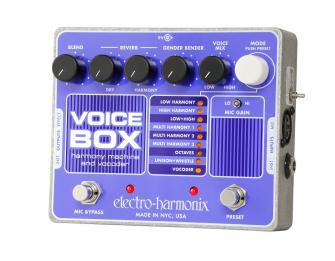 Here's something that will be even more awesome. I propose that we (by we I mean you) build that box but instead of a foreign language translator, it would cut all the bullshit out and just give me the subtext instead.
Example:
What I hear now:
"I went into teaching because I love kids, I love helping young people and feel a genuine sense of goodness when I help turn a kid's life around and I will stop at nothing to make these amazing young people succeed, God, I love my job."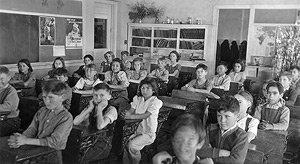 Here's what the Bullshitometer interprets:
"I went into teaching because I was pretty sure I wouldn't get laid off and I have summers free to travel to Cozumel. But now I'm laid off and I never made enough teaching to even leave the state, much less go to another country. The kids are okay, but if I have to look at another adult today and pretend to love my job I'm going to scream."
Wouldn't that be useful? Seriously useful? Okay, maybe not so much essential, but amusing?
Again, I'll leave the marketing up to my 30% partner; I'm just the idea guy.
Okay, so there ya go 30% partner – let's get working (by we I mean you, all you, my job is done). I sense a million dollars in my future, and significantly less for you, but you can have the entire honor. I'm going to move to my mansion in Cozumel.