January 31st, 2011
I want an iPad. I'll just say it up front so you know that a good 67% of my gripe comes from wanting an iPad, and not having one. Now, the other 33% of that gripe, come from the fact that my school, my place of employment, is throwing my iPadless existence in my face and rubbing my non-touch screen nose in it.
We received an email this week stating that our students are taking the high school exit exam over the next couple of days and in order to motivate the kids to pass the exam, the students who score proficient on both math and English, will receive an iPad. A motherlovin' iPad.
Now, before you say it, yes. This is the test that the kids have to take in order to graduate from high school. So, evidently, the whole 'graduating from high school' thing wasn't incentive enough, they needed iPads.
Where was this policy when I was in high school? I remember getting a copy of 'Le Petite Prince' from my French teacher when I completed my fourth year of French. That was it. The math students competed for one high tech graphing calculator as a prize for the best grade. One, for the whole school. One.
But no. My school is raining down iPads. Sigh.
The entire concept of the CAHSEE, or California High School Exit Exam is flawed. I shouldn't be up in arms about iPads, I should be enraged that the kids are even measured on such an arbitrary test. For one, they first take the exam in 10th grade. So, if it's truly meant to be a measure of whether the students have learned a sufficient amount of knowledge to leave high school – those who pass should be released out into the world at age 15. Secondly, the exam tests students based on 8th grade learning standards. So, if you really want to back track, you can say that anyone who earned an A in 8th grade English or math should have been released from formal education at age 12. Sounds good to me, then they can get back to the fields and help out with the family farm…
So, here we are. If you really examine the facts we're only providing our kids with a 8th grade level education in order to graduate from high school. Sounds pretty abhorrent doesn't it? Or does it?
The Amish only require compulsory education through 8th grade, and that through their own schools. They focus on the basics plus some vocational training, and then you're pretty much sent back to the family to help with the farm. I would criticize this except that they actually educate their kids to one grade level beyond what LAUSD kids are working plus they get a vocational training. Now granted, the Amish vocational training is likely to be something in the vein of how to fix wagons or care for horses….
http://pittsburgh.about.com/cs/pennsylvania/a/amish_2.htm
I'd worry about offending the Amish, but only a really bad Amish would be reading this right now….
Of course, a middle school education wouldn't be so bad if it were the same kind of program that our ancestors back in 1895 had. You've all surely seen this before but I'll add the link just for kicks
http://www.barefootsworld.net/1895finalexam.html
I wouldn't squawk at all if our students were leaving their formal education with an 8th grade education that looked like this:
"9. What is the cost of a square farm at $15 per acre, the distance around which is 640 rods?"
Um…a lot? First of all, what's a rod, secondly, why do I want this farm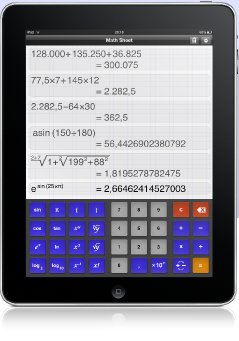 Here's another one:
"8. Name events connected with the following dates: 1607, 1620, 1800, 1849, and 1865?"
Um….yeah, I hear someone at the door, I've gotta go, but hold that question, I'll be right back….as soon as I look all these dates up…
And another:
"5. Name and describe the following: Monrovia, Odessa, Denver, Manitoba, Hecla, Yukon, St. Helena, Juan Fernandez, Aspinwall and Orinoco."
Okay, I'm pretty sure the last one was married to John Lennon….
Here's a sample from the current 8th grade learning standard CAHSEE:
2. Which sentence below is an example of a simile?
A I will have set no clock . . .
B I do not want to know my name . .
C We need hours of aimless wandering . . .
D A day away acts as a spring tonic.
14. This selection is BEST described as—
A fiction
B biography
C article
D essay
Now, to be fair, I didn't cut and paste the reading selections. But c'mon people, it's not exactly an 8th grade question like this:
4. What are the principal parts of a verb? Give principal parts
of"lie,""play," and "run."
I'm just saying that damn, I deserve an iPad. I'm tempted to dress in my favorite 'skinny jeans' and hoody and sneak onto campus tomorrow morning with the hopes that I, too, will score proficient.